Creamy Shrimp Enchiladas
These Creamy Shrimp Enchiladas are a delicious Mexican recipe filled with veggies and shrimp and covered with a rich, creamy sauce. Don't like shrimp? Make this a Creamy Chicken Enchilada recipe and it will be just as good.
Creamy Shrimp Enchiladas
I am SO excited to be partnering up with The Dating Divas today!
They're a group of married women who post fun, creative, and inexpensive ideas that will put the SPARK back into your marriage. If you'd love to reclaim the romance and excitement you had back when you were first dating, then this is the site for you!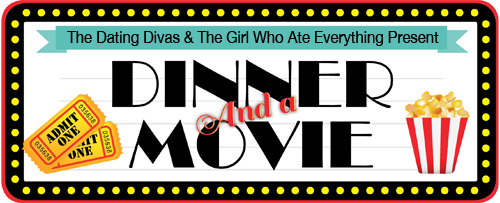 And today, I've teamed up with the Divas to bring you a special treat… Dinner and a Movie!! Because who doesn't love a fun date with a good movie and some delicious food? That's right, I'm going to hook you up with fabulous food ideas for your next movie night, and the Divas are taking care of all the date details for you.
Read on, because you've got one spectacular (already planned) date night coming your way. Head on over to their site to get everything you need for your date. Zorro is a classic movie that I could watch over and over again!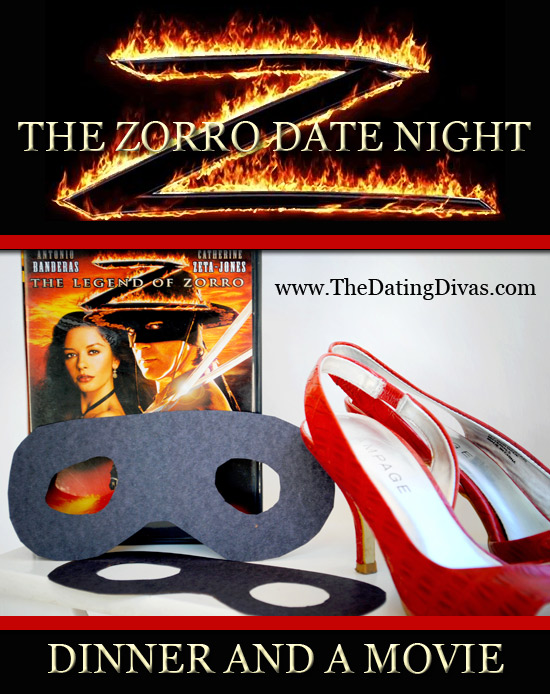 Back to dinner. Today we're making Creamy Shrimp Enchiladas to go along with our Zorro movie. When I think of a special date night, seafood is the way to go.
Seafood means "adults only" in my eyes. Can I tell you that I made four different versions of these enchiladas to come up with the perfect recipe? All in one week.
Then on our date night I ordered enchiladas just for research purposes. Needless to say, you can call me the expert on how to make creamy enchiladas. And ten pounds heavier.
Start by chopping up some onion, pepper, and garlic.
Oh yeah. I found out that shelling shrimp is my least favorite thing to do.
Sautee the veggies and add to the shrimp until they are just barely pink. We'll be baking them more in the oven later. This mixture alone is the bomb.
Make your cheese sauce and add a little to the shrimp and the rest we're going to smother the enchiladas with.
These are rich and decadent. Perfect for a date night!
Creamy Shrimp Enchiladas
Ingredients
Shrimp Mixture:
2

tablespoons

butter

1/2

cup

red bell pepper

, diced finely

1/2

cup

white onion

, diced finely

2

cloves

garlic

, minced

1

pound

shrimp

, peeled and deveined and chopped into 1 inch pieces

1/2

teaspoon

salt

1

teaspoon

chili powder

1/4

cup

chopped fresh cilantro

2

tablespoons

lime juice
Sauce:
4

tablespoons

butter

4

tablespoons

flour

1 1/2

cups

chicken broth

1/2

cup

salsa verde

1 1/2

cups

shredded Monterey Jack cheese

1

cup

sour cream
Instructions
Preheat oven to 350 degrees and spray a 9x13 pan with cooking spray.

For the Shrimp Mixture: In a large skillet melt the 2 tablespoons of butter. Sautee the red bell pepper and onion until slightly soft. Add the garlic and cook for an additional minute.

Add the shrimp and cook for 2-3 minutes or until pink just start to turn pink. Remember we are still baking this so we don't want the shrimp to be overcooked.

Remove mixture from the heat and add the salt, chili powder, cilantro, and lime. Stir and set aside.

For the Sauce: In a large skillet melt the butter. Add the flour and stir and cook for 1-2 minutes. Slowly add the chicken broth and continue to cook over medium high heat stirring constantly. The mixture will start out thin and thicken up once it cooks.

Once the mixture has thickened lower the heat and add the Monterey Jack cheese and stir until melted. You can remove mixture from the heat and stir in the green salsa and sour cream.

Add 1 cup of the sauce to the reserved shrimp mixture and stir.

Fill a tortilla with 1/3 cup of the shrimp mixture, roll the tortilla tightly and place it seam side down in the baking dish. Repeat with the remaining tortillas.

Pour the sauce over the tortillas and bake uncovered for 30-40 minutes or until the tops are golden brown.

Remove from the oven and let the enchiladas sit for 10 minutes before serving.
Recipe Notes
Source: The GIrl Who Ate Everything