Tomorrow is back to school for my kids. I have mixed emotions. I love the lazy days of summer, the smell of sunblock and the impromptu playdates with friends without homework and lessons getting in the way. BUT…I am two weeks away from having a baby so it will be nice to get some things in order while they're at school. I'm just dreading our 6:45 am wake up call. I am SO not a morning person.
I try to make the first day of school special complete with little notes in my kids lunches. I remember being anxious for my first day when I was little and I just want them to know that I'm here waiting for them at the end of the day no matter what happens to give them love and hear about their day. A nice way of making the day special is to have a "Back to School Dinner Party" for your kids where you can talk about the first day happenings. Hold up now…I'm definitely not one of those Pinterest super crafty moms but I am a BIG believer in family dinner. It doesn't have to be fancy but just a way to bring the family together.
My friends and I have put together some kid friendly foods for a special meal for the whole family. My friends Something Swanky, Taste and Tell, Chef In Training, Sweet Treats and More, Inside Brew Crew Life, and Oh Sweet Basil are all moms who have helped out today.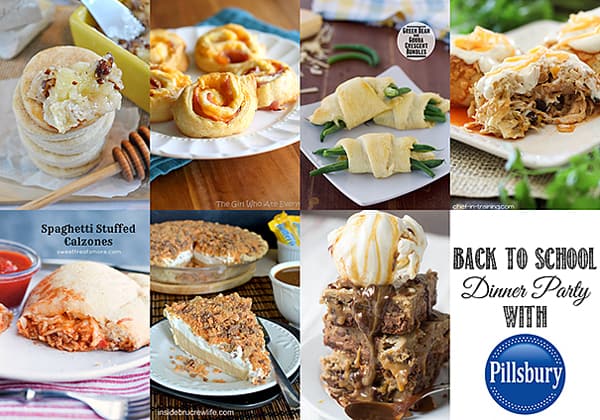 I made these Ham and Cheese Pinwheels because what kid doesn't love ham and cheese. Inside is a mustard/mayo/horseradish sauce. I know that sounds crazy but even my kids who hate mustard and anything spicy loved them. The horseradish just gives it flavor which is never a bad thing. I tried it first with pizza dough but the crescent dough ended up being the better option – a little easier to roll and a fluffier texture.

Ingredients
8 ounce package Pillsbury crescent rolls
1 Tablespoon mayonnaise
1 teaspoon yellow mustard
(optional) 1/2 teaspoon prepared horseradish (my kids couldn't tell this was in there but it gives it a kick of flavor)
6 ounces of sliced deli ham
1 1/2 cups shredded cheddar cheese
Instructions
Preheat oven to 350 degrees. Spray cookie sheet with cooking spray.
Unroll crescent dough onto cookie sheet and press the perforations together to seal them.
In a small bowl, mix together the mayonnaise, mustard, and horseradish. Brush over crescent dough in an even layer.
Layer the ham on top evenly.
Sprinkle the cheddar cheese evenly on top.
Beginning with the longest edge, roll up the filling and dough.
Slice with a sharp knife into 1/2 inch slices. For even easier cutting, place the roll in the freezer for about 15 minutes to firm up before slicing.
Place slices on the cookie sheet and bake for 10-14 minutes or until golden brown.
Cool for a minute then enjoy. My kids liked dipping their pinwheels in ranch!
Notes
Source: The Girl Who Ate Everything
http://www.the-girl-who-ate-everything.com/2013/08/ham-and-cheese-pinwheels-back-to-school-dinner-party-with-pillsbury.html
Here's the full Back to School Party menu for ya. We've got appetizers, side, main dish, and dessert covered. Check it out: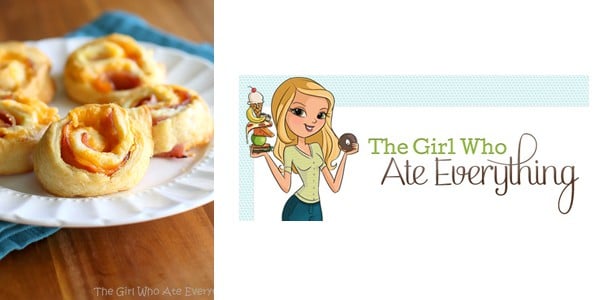 Appetizer – Ham and Cheese Pinwheels by The Girl Who Ate Everything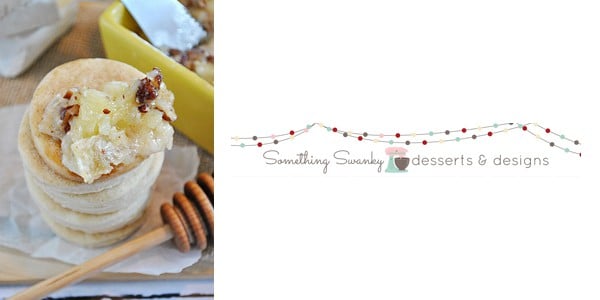 Appetizer – Honey Pecan Baked Brie Dip with Pie Crust Dippers by Something Swanky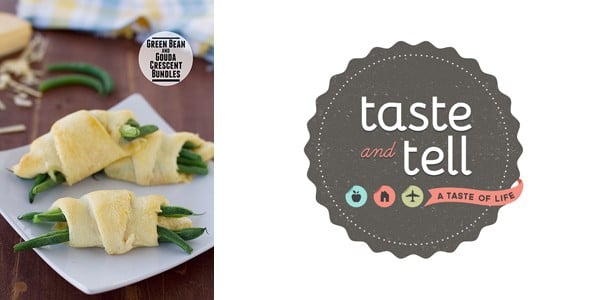 Side Dish – Green Bean and Gouda Crescent Bundles by Taste and Tell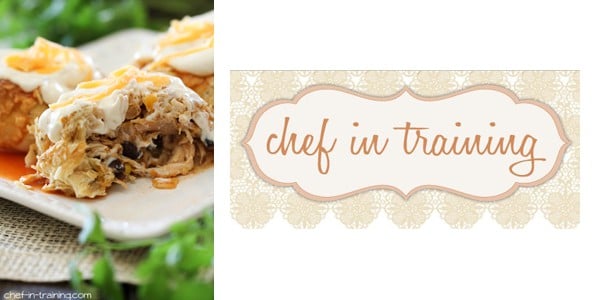 Main Dish – Chicken Enchilada Pillows by Chef in Training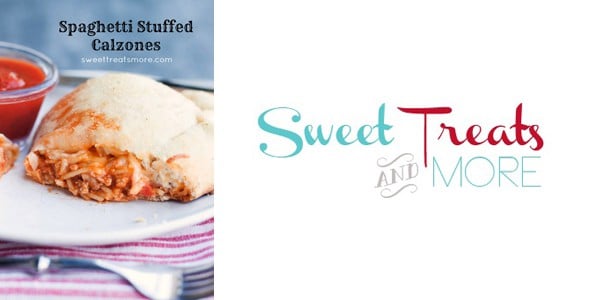 Main Dish – Spaghetti Stuffed Calzones by Sweet Treats and More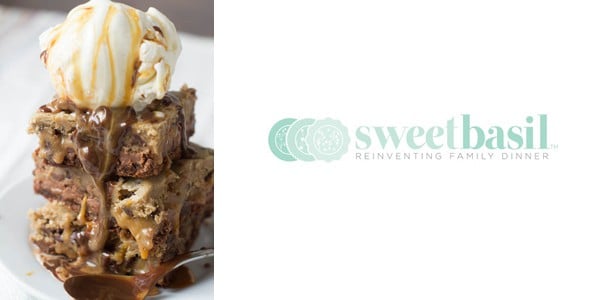 Dessert – Bomb Diggity Brownies by Sweet Basil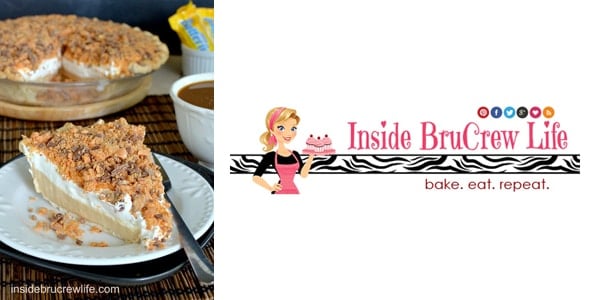 Dessert – Peanut Butter Butterfinger Pie by Inside BruCrew Life
The following two tabs change content below.
Christy is the voice behind The Girl Who Who Ate Everything! She is no stranger to making meals that kids and adults will love. She grew up in Mesa, Arizona as the youngest of ten kids. She can always be found in her kitchen with music playing and cooking with her kids. She published her first cookbook in 2014. She loves party food that gets the conversations going!
Latest posts by Christy Denney (see all)