We're continuing Back to School week here and we've survived the first two days of school. Woo-hoo! Unfortunately the first week of school proves to be a lot of homework and paper filling out for the moms. Nothing to get to stressed out over but my kids LOVE telling me when they get off the bus that I have homework. The getting up early part is killing me. My husband and I are avid night owls and I can count on one hand in the past 10 years that we've gone to bed before 11:00 pm.
These Mini Berry Tarts come from my friend Julie over at Lovely Little Kitchen. I've known Julie since we were kids! Her site is full of fresh and beautiful food and I was thrilled when she shared this recipe with me. If you want to surprise your kids with a treat, these Mini Berry Tarts are the perfect size for a little indulgent after school snack.
They start with Pillsbury sugar cookie dough filled with a creamy mixture and topped with fresh fruit. The crunch of the cookie shell with the smooth filling is perfect.
The trick to making the little cups is to use the handle of any kitchen tool you have to form the cups.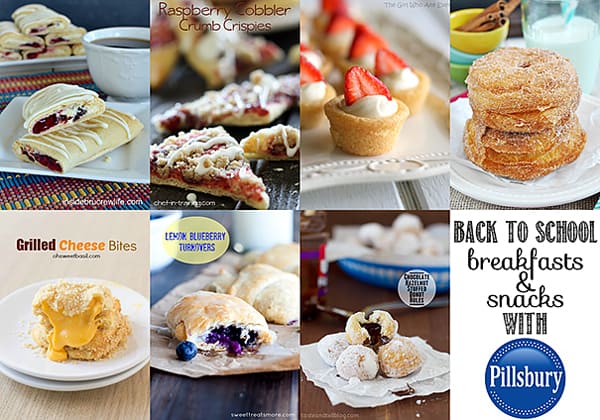 But before we get to the recipe for these simple tarts, check out the spread of recipes we have for you today. Easy breakfast recipes and fun after school snacks for your littles.
Ingredients
1 (16.5 ounce) package Pillsbury refrigerated sugar cookie dough
8 ounces cream cheese, softened
2 tablespoons heavy cream
1½ cups powdered sugar
1 teaspoon vanilla
1 quart of strawberries chopped into small pieces, or whole raspberries
Instructions
Preheat oven to 350 degrees and spray a mini muffin pan generously with cooking spray.
Fill each section with a 1 inch ball of sugar cookie dough trying to make sure that the dough is distributed evenly. Try not to let the dough go over the edge of the pan to prevent sticking.
Bake the tarts for about 10-12 minutes or until golden brown.
Let them cool for about a minute. Gently press the center of the tart to make space for the cream cheese filling. You can use anything you want here to do this. I used the handle of my whisk.
Allow the tarts to cool in the pan for 5 minutes and then gently twist to loosen the edges and remove from the pan to a cooling rack or use a knife to loosen the edges. I found that placing them in the fridge allows them to cool faster and makes removing easy. If yours are difficult to remove, try filling them with less dough, greasing more thoroughly, or allowing them to cool longer.
For the filling: In a large bowl, beat the cream cheese and heavy cream with an electric mixer until fluffy and smooth.
With the mixer on low speed, add the powdered sugar a little at a time until smooth and creamy. Feel free to add more powdered sugar if you like the filling a bit firmer.
Beat in the vanilla extract.
Fill a piping bag or ziplock bag with the filling mixture and pipe into each tart.
Top with small pieces of strawberry, or a whole raspberry.
Keep refrigerated until ready to serve.
Tarts will soften as they are stored in the refrigerator so serve the same day.
Notes
http://www.the-girl-who-ate-everything.com/2013/08/mini-berry-tarts-back-to-school-breakfast-and-snacks.html
 For some great Back To School Breakfasts and After School Snacks recipes here are a couple of my friends: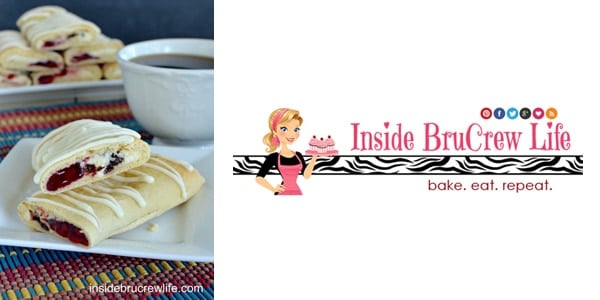 Raspberry Chocolate Chip Cheesecake Rolls by Inside BruCrew Life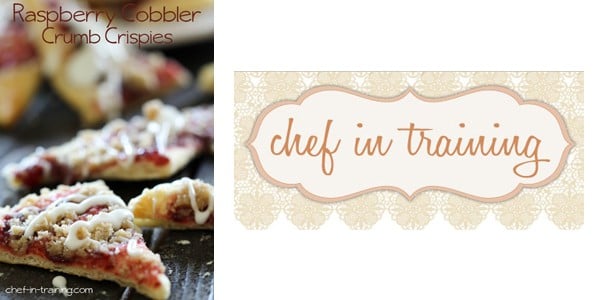 Raspberry Cobbler Crumb Crispies by Chef in Training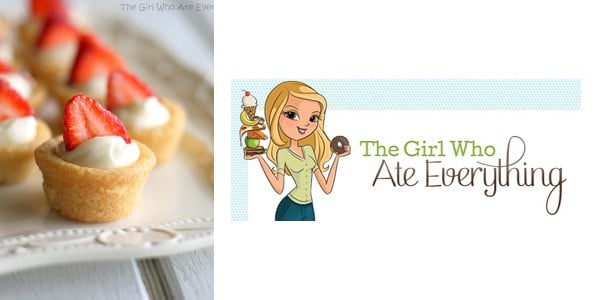 Mini Berry Tarts by The Girl Who Ate Everything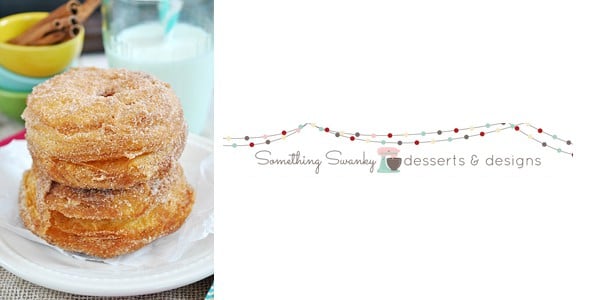 Cinnamon Sugar Fritters by Something Swanky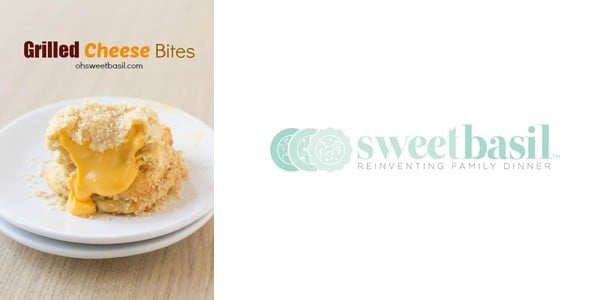 Grilled Cheese Bites by Sweet Basil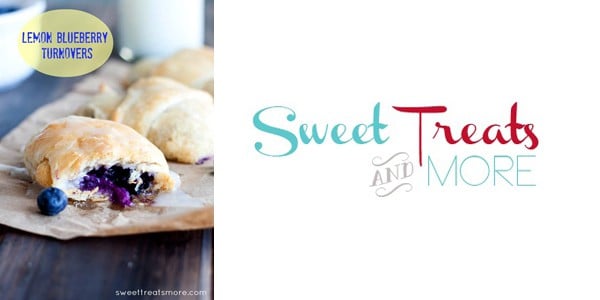 Lemon Blueberry Turnovers by Sweet Treats and More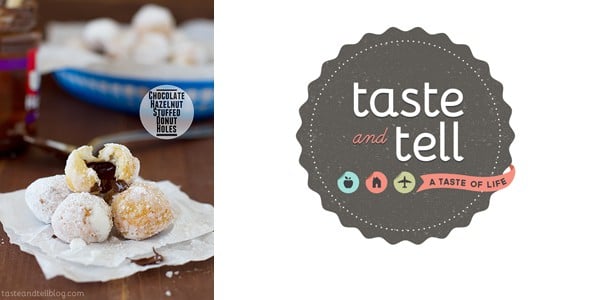 Chocolate Hazelnut Stuffed Donut Holes by Taste and Tell
The following two tabs change content below.
Christy is the voice behind The Girl Who Who Ate Everything! She is no stranger to making meals that kids and adults will love. She grew up in Mesa, Arizona as the youngest of ten kids. She can always be found in her kitchen with music playing and cooking with her kids. She published her first cookbook in 2014. She loves party food that gets the conversations going!
Latest posts by Christy Denney (see all)